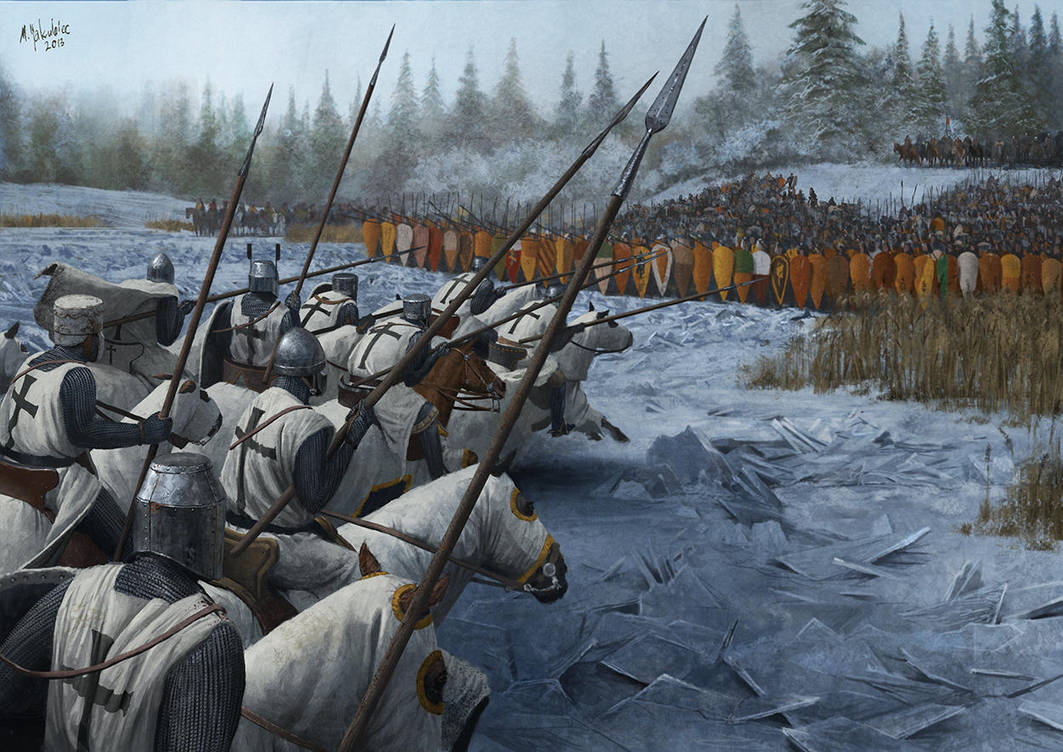 It was at the middle of the day's noon that, from over the mountain-backed horizon, the fluttering of green flags became visible. Following the banners, black lances, needling the horizon like grass from beneath thin snow. A hundred horsed nobles, making their presence known to Lord Januk's army. At the head of Januk's knights' company, Captain Severyn tugged nervously at his horse's reins. He had not envisioned a battle in the field. Though the army possessed strong numbers, with fifteen mages, his intention had been to reach Gorov; to lay siege to the castle, and to capture it before a relief force could arrive. Now, he had been forced to engage. If he was still breathing at the battle's conclusion, one thing was for sure: heads would roll. The spies, scouts and mages he had assigned to reconnaissance had failed miserably in their duties; and, though the peril of the moment had suppressed the feeling, he was furious.
Descending calmly from the heavens, a pale fog settled over the field. The plain no longer shimmered as it had, and what was left of the frozen sky was marred by a scattering of white snowflakes. Perhaps a spout of bad weather, or perhaps the doing of enemy wizards, compensating for a lack of archers. Either way, Severyn was sure that the advantage of magic lay with the foe; no sane prince would force a confrontation without the upper hand. With a kick of his stirrups, he turned to the flank of the army, running its length and shouting his commands. He would navigate the troops Westwards, attempting to switch their positions. As it stood, the sun was in their eyes; and although the clouds covered it now, they could come undone at any time. To his joy, he observed the dark, distant mass moving in tandem. The enemy army was following suit -- with luck, as a result of poor command.
The Captain had maneuvered his enemy against the treeline. No doubt, the easy safety of the trees would invite a rout. They were only a hundred paces from one another now, and the reality of an imminent fight was hitting home. Beneath him, the light crunching of snow under hooves, deafeningly loud. His heart pounded fiercely against his chest, as if wishing to escape. Severyn clutched his lance tightly, then released it, testing his grip. A few absent-minded words and actions passed, before the thundering of horses became his reality. Charging across the field, he waited for the enemy to break. Close; still nothing. Closer; nothing. The enemy stood, resolute. Severyn raised his shaft and swiftly changed course, headed up the battlefield. Out in front, the enemy's cavalry poured into their way. With an ear-splitting ring, the heads of lances crashed against shields.
The fighting lasted for several hours. The two bulwarks struck tentatively at one another, shields positioned high, spears searching for flesh. North of them, between bouts of brief melee, Severyn and the other knights did slow battle. A handful of unconscious nobles lay scattered in the snow, but casualties had been few. And then, it happened. Rushing over them like the waves of a sea suddenly loosed over their heads, a torrent of blue-green flames engulfed the field. Everything in its way was melted in an instant, a mass of dead bodies the only relief from its course. In seconds, Severyn's side of the plain had been reduced to an inferno. All was chaos. He could see nothing, hear nothing over the blood-curdling screams of burning men. Billowing smoke filled his visor; chokingly thick. Disoriented and desperate, his mind went dark.
Svet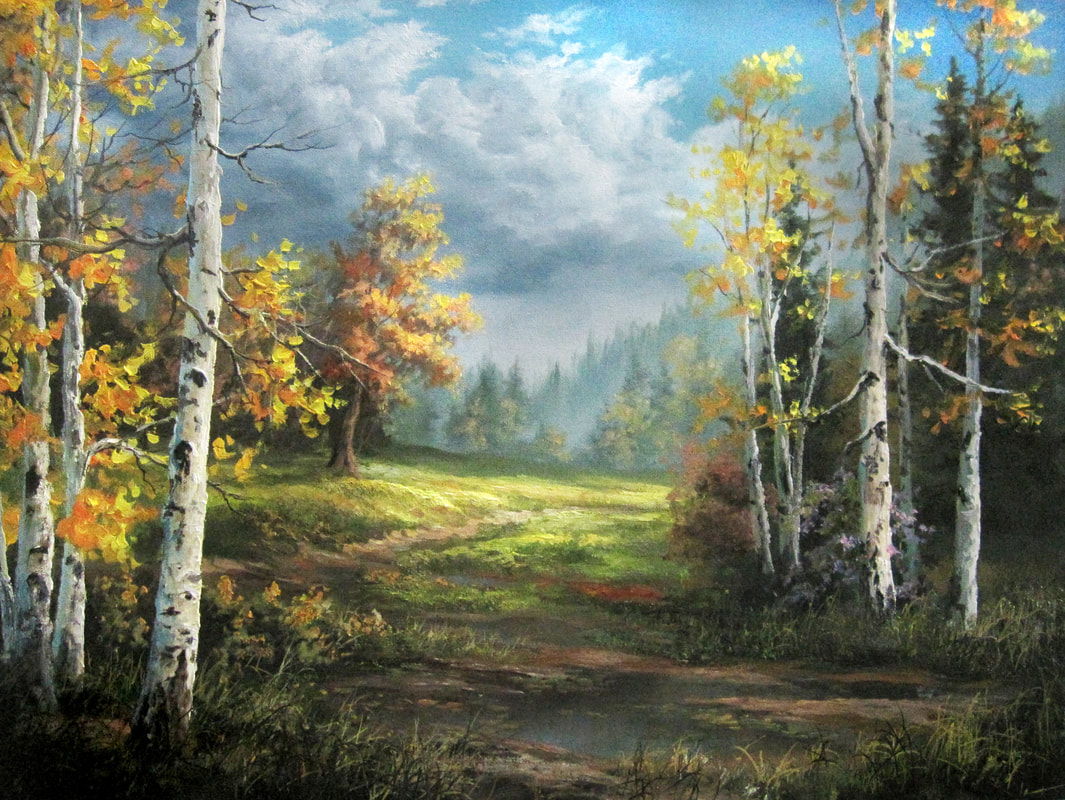 Svet, a country of long, snaking plains, split into wide valleys by protrusions of forested mountains. Woodland, composed of pine, maple and birch trees; sparsely spaced, dominates much of the land's surface. Various flowers and grasses grow native to Svet, blanketing its fields, and colouring its browned forest floors. Among them, fiery orange marigolds; elegant roses; wispy heather and lavender; bulbous bluebell and aconitum; bright anemone, windflower, snapdragon, and Star of Bethlehem. Rain, hail, sleet, snow and sun all touch the face of Svet, which possesses a climate of warm summers, golden autumn, and freezing winters. Though beautiful, the country's wild regions are home to fearsome creatures: wolves, some of which stand two-legged as men; one-eyed giants, with disfigured bodies and mottled skin; blood-drinkers, stalking the trees on all fours; man-eating birds; the mysterious fae; and, most feared of all, scaled drakes. With the setting of the sun, villagers fetch their spears, and take care to barricade their doors tightly.
Politically, Svet is divided into two halves: the Kingdom of Morav in the West, and the Grand Principality of Litva in the East. Five years prior to the Battle of Cirvon, King Mitroslav; an ambitious lord, with the backing of a large number of mages, had managed to unite the central Western governances. At a similar time, East of Morav, Price Isaisav had emerged victorious from a succession crisis, executing his opponents and awarding their lands to his own loyalists. Coronated by the Eastern patriarchs as Grand Prince in the region's economic capital of Vilna, Isaisav instigiated a campaign of aggressive expansion to cement his rule. Mitroslav, threatened by a shift in the balance of power, and also for his legacy as greatest of all Svet, intervened on behalf of the defending nations. Circumstantial alliances were quickly formed, and twenty-four moons later, colossal war had begun.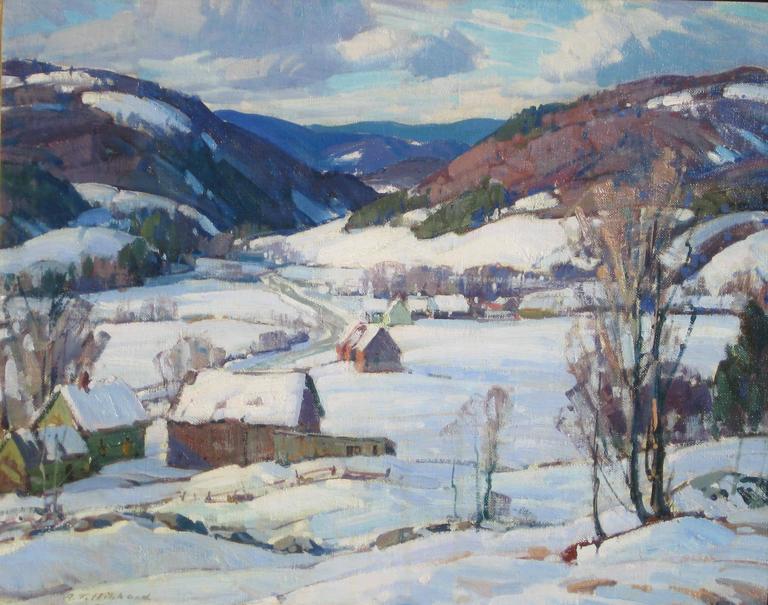 Sovereignties of Svet operate under a feudal system, wherein a king grants land to dukes, who further divide their lands to their counts; who go on to delegate their acreage of villages and small castles to knights. Major cities and strongholds typically come under the direct control of the highest-ranking liege in the region, and the capitals of both Morav and Litva pay taxes directly to their rulers. Most of Svet's population is spread in clusters, roughly a hundred in number, who farm the land, paying some amount of their livelihood to the knight. Whilst a well-kept village will provide good protection from the forest's creatures, marauding armies are not shy to rape, pillage and steal from them, motivating many to seek the safety of city walls. Cities of Svet are most often built from wood; the major centres are fully masoned.
During war, a typical village is able to provide twenty men, including one armoured knight. Stone property, armour, weapons and horses are the most valuable commodities of Svet, and equipment of high quality is affordable only for the wealthy. A great portion of a knight's income goes to the maintenance of his equipment, so that he may have a horse to ride, a chain suit to wear, and a metal helmet upon his head. Drafted soldiers work the fields during peacetime, but attend training and sparring in the evening, receiving a large tax exemption for their service. It is typicallly those villagers more inclined to drunk fistfighting that choose to serve. At the centre of every village stands the knight's manor, a fortified building that resembles a tiny castle. The knight trains with weapons, and in wrestling and fistfighting; carries out administrative duties, and largely concerns themselves with all aspects of the village's governance.
Besides those levies provided by the knights of villages, lords of Svet draw on the strength of religious institutions. The vast majority of Svet's population is highly religious, with the belief in existence of heaven and hell standing as established fact. Churches collect a private tithe, separate from the knight's state tax, awarding religious leaders a huge amount of wealth. Most of the earnings are put to millitary use, invested in the development of various military orders. Orders of knighthood, as they are known, possess small amounts of highly developed territory; populated largely by knights, and fortified by grand castles. It is important for rulers to demonstrate their piety and devotion to religion, as the support of a knightly order can completely change the course of a military conflict. The most powerful religious leaders are referred to as patriarchs.
In addition to vast monetary wealth, military orders possess a special ability. Members of their ranks display a supernatural affinity for combat, as well as magical abilities, akin to those of mages' sorcery. The technique of this ability's usage is a closely guarded secret of the patriarchates, its teaching outside of the clergy an offense punishable by death. Knights take a vow of secrecy to their order; one that is, peculiarly to politicians, rarely broken. Those who make use of the power of miracles are known colloquially as paladins, and do so by accepting the intrinsic energy of the universe into their bodies. Indeed, its usage lends itself to religious fanaticism; the mind becomes emptied, one's personal soul lost to their surroundings. Overuse of miracles leaves the paladin an empty husk, reduced only to their basic moral commitments. Ironically, these burned out knights have been described on the battlefield as demons; slaughtering relentlessly, with little regard for their safety. The power stands in stark opposition to magical sorcery, whereby mages seek to harness energy, and to bend it to their will.
Sorcery is, perhaps even more greatly than religion, the second overwhelmingly influential force in Svet. In all major cities exists a sorcerers' university, providing teaching in the ways of magic, and serving as a representative body for its magisters. Mages study for several years, receiving the title of magister upon graduating. Proficient magisters are the most sought-after of all professions, providing an incomparable service in both peace and war time. To use magic, sorcerers draw energy from their surroundings, afterwards applying technique to produce the effects they desire. The activity requires a huge amount of concentration and focus, and magisters develop a very specific kind of mental acuity for the task. Sorcery does not come without risks, however: a mage's surroundings become perilous to traverse, drawing the very life from around them. Any lapse in concentration can result in disaster; powerful energy let loose in the wrong direction.
Only two hundredths of the population are capable of sensing and manipulating intrinsic energy, and therefore of becoming mages or paladins. Within this group is a hugely varying level of talent. One thing is universal between mages: the more acutely focused they become towards the intricacies of magical manipulation, the more bitter, cynical, withdrawn, and obsessive over minor details. The mad wizard has become a stereotype of sorcery, and a common point of comedic remarks between those less magically inclined. Political tensions between the patriarchates and universities simmer beneath the surface, with magisters criticising the propagation of false tales, and manipulation of ignorance. At the same time, the orders accuse magic as the anti-thesis of life; corrupting of the soul.
---
An archetypal fantasy RP. This story follows the journey of a group of survivors of the Battle of Cirvon, one of many conflicts making up a war between two kingdoms. Having been annihilated by an/the archmage of the opposing side, the survivors are stuck precariously navigating the lands of enemy lords, and the dangerous, monster-infested wilderness between settlements.
As survivors, you can choose to be whoever you want: mage, rogue, warrior, paladin, whatever. The only caveat is that your character be committed to seeing the war through to its end. Whether the reason be that your family was just killed at Cirvon, or you are simply a mercenary requiring your paycheck, is again up to you.
The idea takes inspiration from things like Game of Thrones, The Witcher, and the medieval history of Eastern Europe, but I wouldn't classify it as a direct reflection of any of those things. The general tone of writing I'm looking for is 'gritty realism', in the sense that I'm not a big fan of unnaturally heroic characters.
Let me know if you're interested below.